This article originally appeared on Cool Hunting, read it here.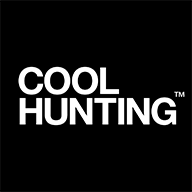 By David Graver
Full-Grain Leather and Water-Resistant Nylon Unit for a Sleek, Durable Accessory
It begins with the eyes. Even before touching the ISM Backpack—the SF brand's launch product—you can see various materials in action: the leather, nylon and metal hardware. Together, they form a mixture of elegant curves and swooping lines. It's an undeniably refined silhouetted that reveals just how considered the product actually is. It dresses up well, but it takes a beating—and it feels comfortable all the while.
"We looked at how creative professionals are working today and wanted to create the perfect backpack that understood and complemented their lifestyle," ISM founder Justin Kwong explains to us. "Something that would look professional enough for a client meeting or coffee shop co-working session, but casual enough where you could bring it out for drinks with friends at night." He equates the bag to another accessory, marking a greater shift in dress code: "We're used to wearing loungewear while working from home now - we felt like there needed to be a backpack that had that same level of comfort and casualness, while being useful and professional looking at the same time."
For ISM, the search for premium materials is ongoing. "It started with us looking at what did balancing casual and professional mean?" Kwong continues. "We knew we wanted leather to add to that sleek and professional feel, but we also added the nylon material to give it more versatility. The YKK waterproof zipper hardware seals up the laptop compartment, and the full-grain leather has received a layer of waterproof coating, too. "One of the hardest things was, 'How do we balance useful tech features with a sleek and minimalistic aesthetic?' Like the separate waterproof laptop compartment or the comfortable mesh back padding," he says.
As expected, the bag went through a few generations of product testing. "The end result was a lot of sampling, prototypes, iterating and testing, but it was really important for us to add everyday useful features for work with this luxury style aesthetic in a way that nobody had done before," Kwong concludes. Their ultimate mission was to make a bag that should cost $600 ($4,650 HKD) on the market, but deliver it at the $200 ($1,700 HKD) price range. And through savvy, exemplary vendor partnerships and an eye for design, ISM does exactly that.